Flag No 9
I can honestly say that I was a bit daunted this week by Lindas Tag.
She has a rustic country look going on!
And the first thing that your eyes fix upon is the check bow.
I did not want to put a bow this size on my Flag so then I noticed the stars..... mmmm I thought, I could use those, but nothing was grabbing me tenaciously enough to say; use me, use me (sorry Linda).
I just had to sit back and feast with an objective eye on this creation.
And so it was that I settled on the stars, crackle paint, twine and buttons!




My Interpretation and Flag No 9.
I prepared my substrate;
Gesso, paints, dry embossing, crackle.
Then added my trims.
Chose the elements:
Text from 'Bo Bunny' a wreath die-cut from Memory Box, and the stars were cut on the cricut.
As you can observe I run the stars through the crimper, glued sparkly sprinkles all over them......... and I cannot remember the name of the stuff to save myself.
Finished off with buttons and twine.
If you would like to join in this fun Challenge, then hop over to
There is still enough time!
One of the requirements to qualify for the drawing at the end is that you must have entered each of the 12 weeks and all must be completed by midnight on December 17th. Tags are quick and easy so what are you waiting for?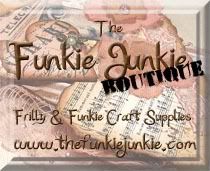 To
all my followers who leave such positive comments and to my new ones who have hopped on board; thank you.
I do not mention it enough, but I am appreciative of your plaudits and enjoy reading everyone of them.